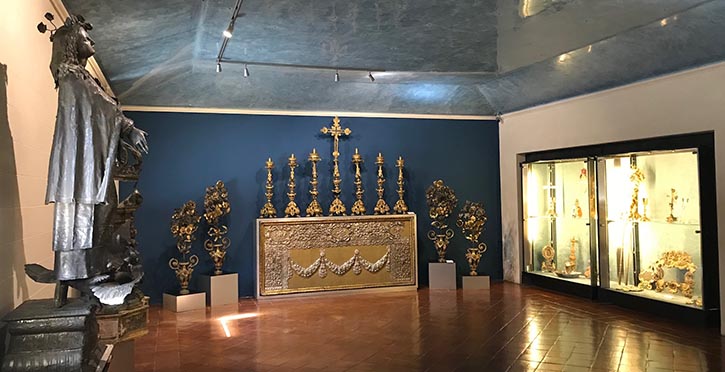 At the end of the room there is an altar furnishing, comprising a crucifix, six candlesticks and four vases with flowers, in gilded copper and painted wood.
Especially admirable are the double-handed vases, decorated with bunches of grapes and winged cherub heads, to which flower garlands in partially gilded silver are attached. The artist's expertise is visible in the exquisite details of the various different kinds of flowers; roses, anemones, tulips, carnations, both in bud and fully-blown. C. 17.
The altar frontal is made of yellow lamé silk decorated with festoons reproducing fruits and flowers, C. 17-19.
In the side show cases we can find three crosses made of coral on gilded copper of different sizes, C. 17.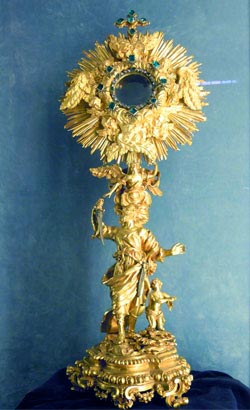 A beautiful monstrance in fire gilded copper, portraying Isaac ready for sacrifice. It is an extremely realistic picture and the characters' facial expressions are quite striking, recalling this important Bible story clearly to the observer.
Isaac is lying on the pile of wood with his hands bound and his eyes blindfolded. Abraham is looking towards Heaven and has his knife raised, about to make the sacrifice while the hand of the angel, in the upper part of the work, is reaching out towards him.
The gilded silver crown is decorated with emeralds and diamonds. An inscription on the back refers the donor's name and the date 1724.
Inside the other show cases a beautiful altar furnishing of female statues holding flowers; the bases depict women sitting on a golden sphere surrounded by zodiac signs, in the act of holding up picture depicting scenes of the life of the Madonna. C. 18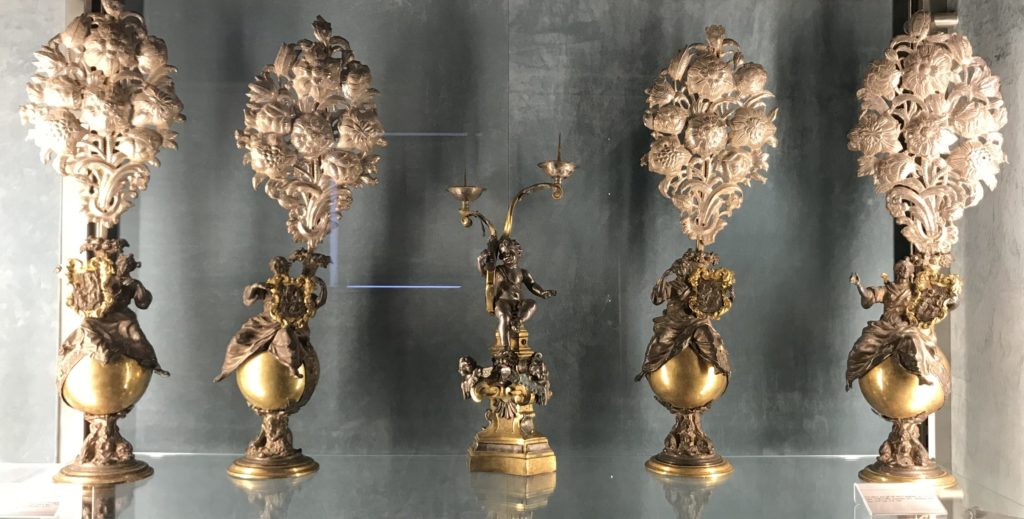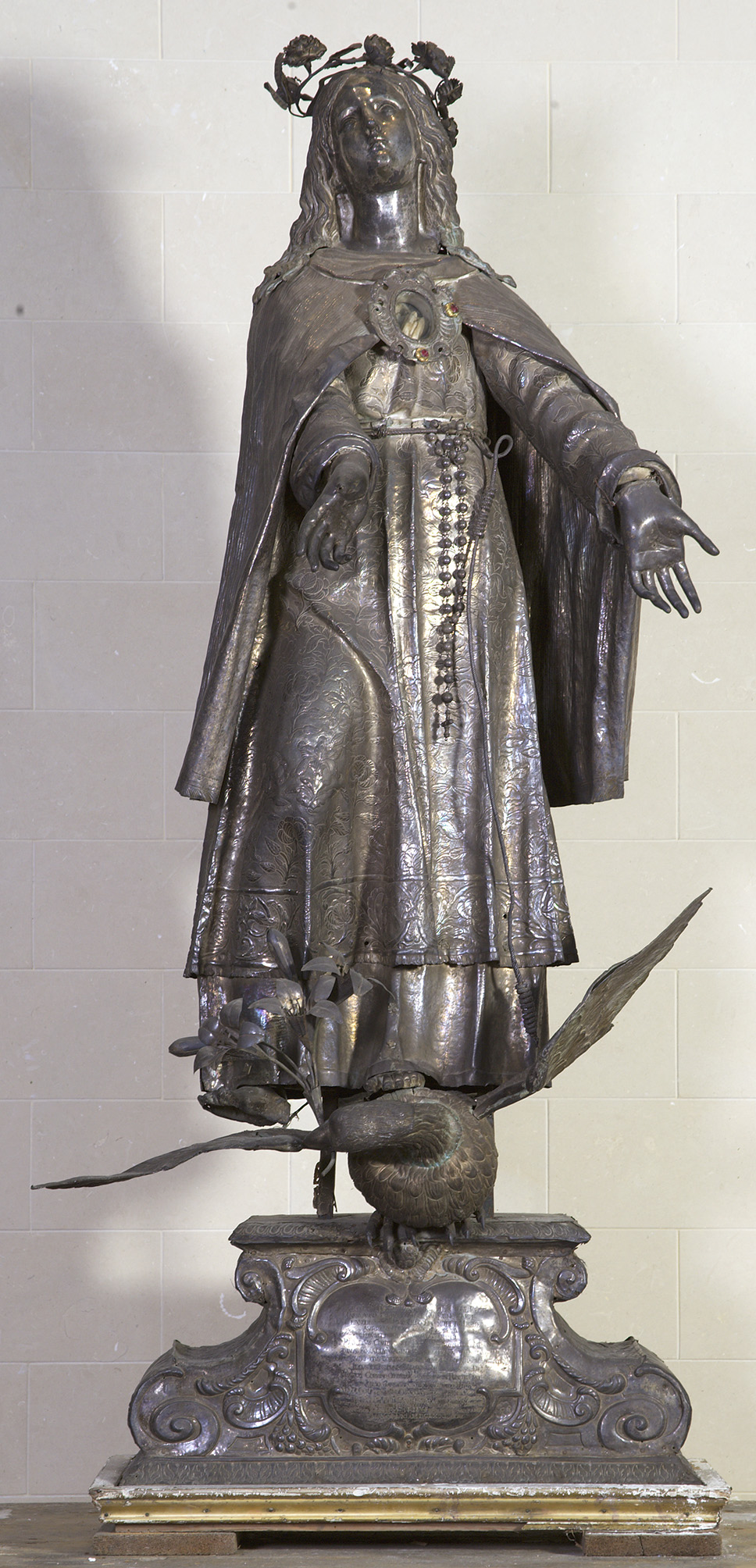 In the same room a reliquary statue of St. Rosalia, made of embossed and worked silver, is displayed. The statue, as reported by an inscription on the basement, was donated by the Senate of Palermo in 1673.
It represents the Saint crowned by a rose garland, dressed with a dress richly decorated with floral patterns, covered with a cloak, closed with a shrine contanining a relic. The statue rests its feet on an eagle with spread wings, symbol of the city of Palermo. The eagle holds a lily in its beak, symbol of the virginity of the Saint.
On the pedestal an inscription shows the names of King Charles II of Spain and of Sicily, of Queen Marie Anne and the names of the Palermo senators who donated it and the date 1673.